Three pieces toilet seat cover, all have soft close. can DIY color as you want.
Item:
SU066


Feature:
Three pieces all have soft close function
Shape:
V shape
Color:
White color, can customized color
Material:
Thermoset
Logo:
can laser logo on the cover
Delivery time:
25-30 days
Sample time:
3-5 days
Warranty:
2 years
Certification
BSCI, TUV, DIN, REACH, ISO
Mention: welcome to contact us to get more product information

Slow Down for ALL 3 pieces Family Toilet Seat
OEM color available, DIY toilet seat color, lighten up your colorful life.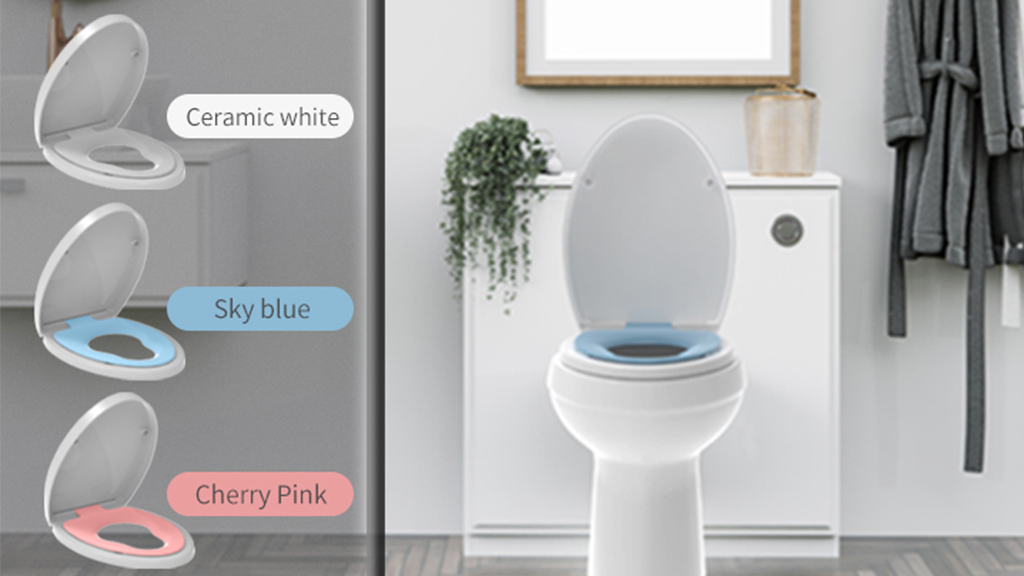 Children's seat is easy to remove
Push two sliders inward to quickk release, the children seat (push inward quick release.)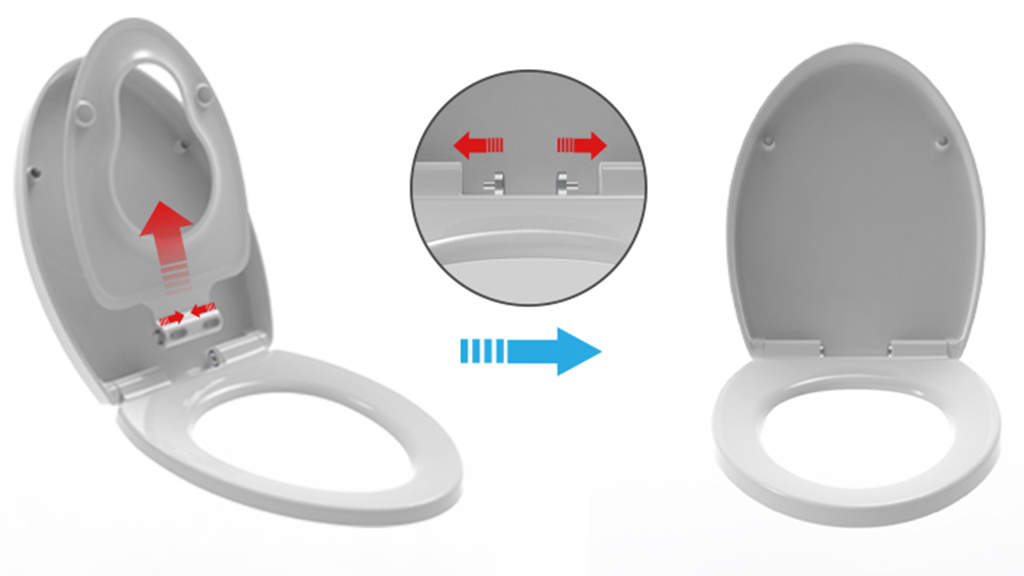 Push two sliders outward to quick release the whole seat cover.

Update toilet seat cover, Quiet and soft closing system for all seats and cover, no noise at night. and will no harm your baby or pets.
Heavy Duty:
This toilet seat cover made by UF material, can loading weight more than 200 kgs.
Ceramic Feel:
Appearance looks luxury and elegance. the color won't fade over time.
Quick Release:
The seats and cover can be removed easily, and easy for daily cleaning.
Easy Fixing:
Provides easy of mounting, these hinges are very easy to mount from the top.
Scratch Resistant:
Strong and durable, no scratches on the surface.
Antibacterial Material:
The seat and cover are made of antibacterial material, cna avoid the breeding of bacteria, health and hygiene.
APPLICATION
To express hope by some star. Someone's passion by the radiance of the setting sun.